Commercial vehicle seat belts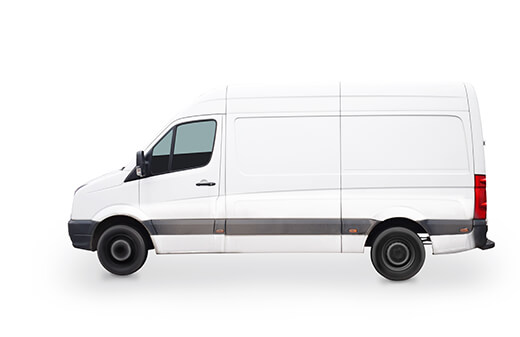 Specialists suppliers to the commercial vehicle industry
We're a leading supplier of seat belts for commercial vehicles, vans and other similar types of vehicles.
Whatever you want, whenever you need it, our team can deliver.
Our van seat belts are…
Durable
Assembled using high-performance materials, our van seat belts are designed to withstand impact and wear and tear.
Made bespoke
Every belt we provide is custom-made for the vehicle or van it will be fitted in, so no matter what your requirements, we can meet them.
Fully certified
Manufactured in line with UK and European safety standards, you can be safe in the knowledge that our belts are compliant with government legislation.
Delivered to your door
With a quick turnaround, we'll get our belts delivered directly to where you need them.
Why you should consider Orion 
Safety Belts for all your safety needs
In line with strict standards
Durable materials and components
Delivering high performance belts
Sturdy and comfortable for every journey
It's a legal requirement for every van on the road to be fitted with adequate seat belts for all passengers. With our high performance, custom-made belts, you can be sure that every vehicle's journey is safe, secure and totally compliant – all while being cost-effective for your business.
We use only the best materials and components for our van seat belts. This not only ensures ultimate durability but also a good level of comfort – ideal for those longer journeys. As every belt is made bespoke, we're also able to service a wide range of vehicle makes and models.
Fitting and repair services
It's natural for seat belts to wear away over time – but any type of damage means the belt won't be working as effectively as it could, and therefore risks the wellbeing of a passenger. We provide an extensive range of repair services that ensure your belt is returned to its best condition, while saving you the expense of purchasing
a brand new one.
Similarly, if you have a new belt that needs fitting in your vehicle, our team of experts are on hand to either do the job for you or talk you through the process of doing it yourself. However you need us, we'll be there.
Working with Orion Safety Belts 
couldn't be easier
1. Get in touch
Simply get in touch online using our quick and easy form and we'll be in touch to discuss your needs.
2. Place your order
We take care of the all the hard work, working with the best team at the highest standards.
3. We deliver
We deliver your safety belts, ready to for them to be fitted in the vehicles of your choice.