Seat belts for go karts
Specialists suppliers for recreational vehicles
We have years of experience in providing high performance seat belts for go karts, golf carts and other
recreational vehicles.
Whatever style of belt you need, we'll deliver a product that guarantees safety and compliance with every drive.
Our seat belts for go karts are…
Safe and sturdy
Assembled with quality, highly durable materials, every belt can withstand significant impact while keeping the
passenger secure.
Weather resistant
Our belts are made to withstand the elements, so whatever the outdoor conditions, they'll stand the test of time.
Compliant with legislation
Tried and tested here in the UK, our belts are compliant with all government regulations and safety standards.
Delivered quickly
With a quick and efficient turnaround, your belts will be delivered straight to your door, exactly when you need them.
Why you should consider Orion 
Safety Belts for all your safety needs
In line with strict standards
Durable materials and components
Delivering high performance belts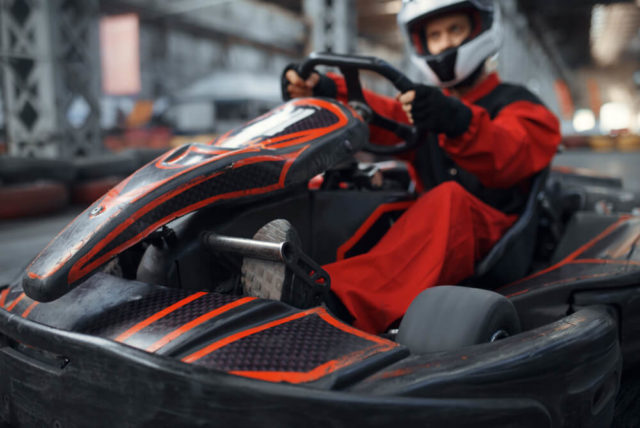 Fun behind the wheel,
safety in the seat
The thrill of driving a go kart is something that thousands seek out every year – and every one of these recreational drivers needs protection when they get behind the wheel.
Our seat belts for go karts provide that crucial element of safety, able to withstand sudden impact while remaining comfortable for drivers and passengers. Using the highest quality materials and components, they've been specifically designed to resist harsh external conditions – so come rain or shine, they'll work as and when they're needed, time and time again.
Fitting and repair services
Need a seat belt fitting in a go kart or similar vehicle? Our experts have plenty of experience fitting belts in a wide range of vehicle types, so whether you want us to do the job or advise on how to do it for yourself, we can help.
The same goes for repairs. If you have a belt that's seen better days, we can help give it a new lease of life. From rewebbing to component repair, our range of services will ensure your belts work time and time again.
Working with Orion Safety Belts 
couldn't be easier
1. Get in touch
Simply get in touch online using our quick and easy form and we'll be in touch to discuss your needs.
2. Place your order
We take care of the all the hard work, working with the best team at the highest standards.
3. We deliver
We deliver your safety belts, ready to for them to be fitted in the vehicles of your choice.