Professional assembly, fitting and repair
We're experts in providing safe, high-performance 3-point seat belts to vehicle manufacturers around the world.
With expert fitting and repair services, we guarantee quality belts that are built to last.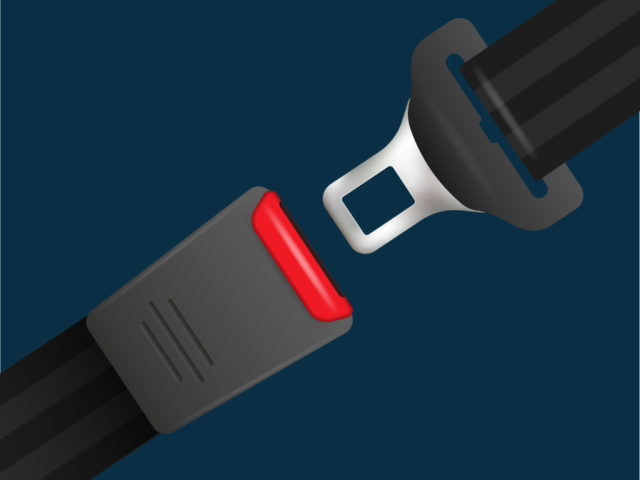 What is a 3-point seat belt?
A 3-point belt is the standard type of seat belt found in most cars on the road. A Y-shaped arrangement, it combines both a lap belt and a sash belt to create a 3-point system that covers the chest, pelvis and shoulders.
It generally provides more robust protection compared to that of a lap belt, and it suitable for both front and rear-facing seats.
High-performance belts from trusted experts
We're specialists in the manufacture and assembly of 3-point seat belts. Whatever the application and whatever type of vehicle, we tailor each and every belt to suit your requirements, and guarantee its performance and its high levels of safety.
We know compliance is always at the top of your list of priorities. That's why all of our 3-point seat belts are manufactured according to British and European safety standards, ensuring your vehicle operates within the law and that all passengers will be safe throughout their journey.
Why you should consider Orion 
Safety Belts for all your safety needs
In line with strict standards
Durable materials and components
Delivering high performance belts
Working with Orion Safety Belts 
couldn't be easier
1. Get in touch
Simply get in touch online using our quick and easy form and we'll be in touch to discuss your needs.
2. Place your order
We take care of the all the hard work, working with the best team at the highest standards.
3. We deliver
We deliver your safety belts, ready to for them to be fitted in the vehicles of your choice.
Fast turnaround and delivery
No matter how tight a deadline, we deliver when we say we will.
There's nothing we can't achieve when we put our skills together, so through our unique bespoke solutions and our exceptional customer service, we always ensure that your order is delivered to your door exactly when you need it.