Experts in assembly, fitting and repair
We're specialists in the production and repair of 5-point seat belts for a wide range of applications.
Whatever your requirements, for whatever type of vehicle, our bespoke solutions can be tailored to suit you.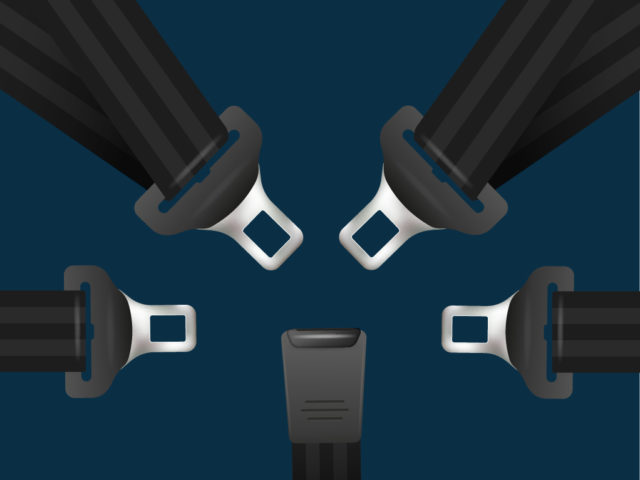 What is a 5-point seat belt?
This type of safety belt is most commonly available in a harness style, containing five straps that are mounted to the vehicle frame and connected by a buckle release mechanism. It's designed to provide heightened levels of safety, and is therefore commonly used in motorsports vehicles, as well as in child car seats.
High performance with
safety guaranteed
When you're looking for unrivalled vehicle safety, look no further than the 5-point seat belt. It will provide everything you need to keep your passengers restrained and secure, and keep your vehicles legally compliant.
Our belts are fully adjustable and easy to use, made from high quality components that are durable but also comfortable to wear. They provide adequate postural support, and are guaranteed to withstand wear and tear.
Why you should consider Orion 
Safety Belts for all your safety needs
In line with strict standards
Durable materials and components
Delivering high performance belts
Working with Orion Safety Belts 
couldn't be easier
1. Get in touch
Simply get in touch online using our quick and easy form and we'll be in touch to discuss your needs.
2. Place your order
We take care of the all the hard work, working with the best team at the highest standards.
3. We deliver
We deliver your safety belts, ready to for them to be fitted in the vehicles of your choice.
Tailored to you with fast delivery
As with all of our products, our 5-point seat belts are made completely bespoke.
We'll always work closely with our customers to ensure we meet their unique requirements, no matter how complex. We also pride ourselves on our fast turnaround and speedy delivery of orders, so your belts will be with you in no time.