Taxi seat belts
Specialists suppliers for the taxi cab industry
Our experts have been delivering purpose-built seat belts for taxis for decades.
With meticulous attention to detail and a bespoke approach, we ensure taxis across the nation (and their passengers) are safe with every journey.
Our taxi seat belts are…
High quality and durable
We use only the highest quality components, which results in a belt that's not only incredibly safe but also has a long lifespan.
Fully compliant
All of our seat belts for taxis are manufactured in line with British safety standards, so you can rest assured that your vehicle will be.
Tailored to you
Totally bespoke – that's how we do things at Orion. Every order is made to fit your unique requirements, and there's nothing we can't do.
Delivered quickly
On time, every time. We pride ourselves on our quick turnarounds and even quicker delivery times, so we'll never keep you waiting for long.
Why you should consider Orion 
Safety Belts for all your safety needs
In line with strict standards
Durable materials and components
Delivering high performance belts
A repair service you can trust
As well as assembly, we also offer a wide range of other services, including expert repairs. Whether you need new webbing, new components, or simply a replacement for your existing belt, we'll be happy to help and get your seat belts looking and functioning like new.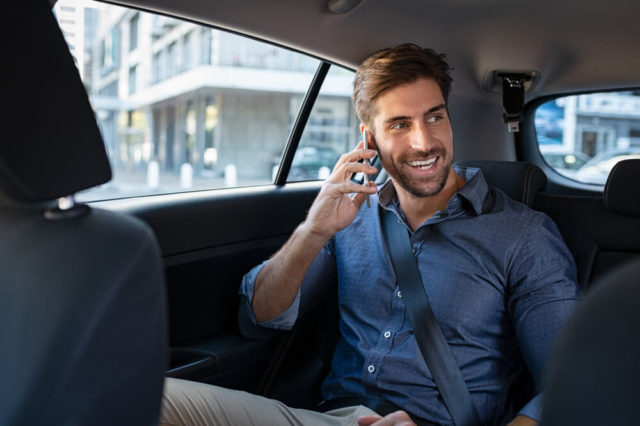 Expert and professional fitting
And if you need help fitting your new seat belts? We can take care of that too. We've got years of experience fitting seat belts in a variety of taxi models, making the job quick and simple with none of the stress of your end.
Working with Orion Safety Belts 
couldn't be easier
1. Get in touch
Simply get in touch online using our quick and easy form and we'll be in touch to discuss your needs.
2. Place your order
We take care of the all the hard work, working with the best team at the highest standards.
3. We deliver
We deliver your safety belts, ready to for them to be fitted in the vehicles of your choice.